YOUR PROJECTS
What do you want to do today?
INNOVATIONS
Are you happy with your current offerings and business? Do you think they are «good enough» to guarantee success in the future? Or are you looking for new ways and innovations? We can help. We can help to develop your next ambitious innovation.
IoT + 5G +TELECOM
Many choices in IoT are creating confusion… Some wants you to believe believe that a solution (LoRa, Sigfox…) can meet all your Use Cases and requirements. That's not true! There is the opportunity to do the righ better choice in line with your needs. Now, the choice is all yours……and we can help you!
API + PLATFORM +DATA
IT ⊂ data but data ⊄ IT! Business must be data-driven, but data is hard…Data is never clean, most of your time for cleaning and preparing data, master IDs… Success depends on the ability to store, query and analyze data, in real time, and at large scale. There is no a fully automated Data Science.
R&D
Do you have ideas that need more data, more research, more experiments? We have been devoting +20% of our activity to R&D. We work with experts and scientists from different fields. We have accumulated deep thinking and deep knowledge. And we know how to find more. Get a try.
NOVAMINT
We make your way!
Entrepreneurs, we can do it better!
We help corporation to develop their innovations and R&D programs. Innovation means to get 2 things: new products and/or better process. We design & build your dreamed solutions, and you get the results. ROI are easy to measure: increase revenues, increase speed to market, and lower innovation costs. So, working with us make sense if you want to get the same success as our clients!
Entrepreneur

Experience, Expertise, Passion and Grit...we put what it takes to get your projects done.

INNOVATIVE

We are creative and innovative. Our solutions combine new usages, new technologies, and new business models.

TECHNOLOGY ARCHITECTS

We are Architects of your IT & Projects. We plan, design, and develop your innovations.

USERs & UX-centric

We are people-centric, listening to market and data to deliver strong execution.
OUR TEAM
Real Digital Entrepreneurs Ready for Action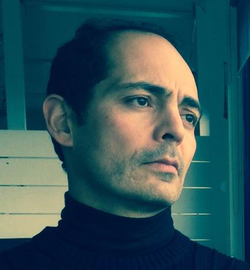 I am a digital Entrepreneur, leader, innovator, and architect/strategist. I'm expert in business building, developing and shipping products, sales and deal-making. I have a unique ability to get the big picture in complex environments and to manage multi-disciplinary projects.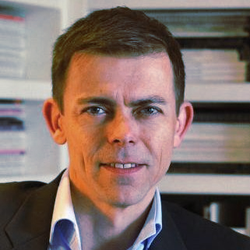 FRANCOIS CLEMENCEAU
Partner
I am an International Business Developer with over 22 years of experience in marketing, sales and alliances, working for start-up and larger organizations. I have acquired a solid expertise in the field of software solutions, digital content and mobile applications.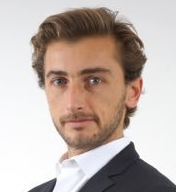 BERTRAND DEZARD
I'm a French entrepreneur with extensive experience in payment, KYC and blockchain industries. Based in London, I'm helping startups and fin-tech companies to develop their presence on both sides of the channel and even further.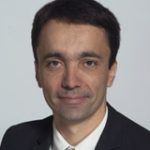 Co-founder, CTO, Airweb. Ville de Saint-Cloud, École Polytechnique Paris, Telecom Paris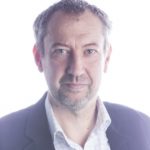 I have Extensive experience in: – M2M/IoT – LPWAN (Sigfox, LoRa, NB-IoT, LTE-M, Weightless-P…) – Devices Enabling technologies (Terminal APIs, Cellular, Wi-Fi, NFC, eSIM, eMBMS, Location, Wearables…) – Messaging, Mobile & iTV services – European Mobile Telecommunications (Germany, France, UK, Bulgaria, Belgium…) – Consumer & Business Markets – Standardisation (GSMA, OMA, 3GPP, ETSI, oneM2M, W3C…).
Ready to talk about your project with us?
Get in touch
Please use the form below to send us more information about your project