YOUR PROJECTS
What do you want to do today?
DIGITAL TRANSFORMATION
Go out of your way with Digital? You find it confusing? You are more disrupted than you are disrupting? You think the digital stuff stands in your way? We are 100% Digital Entrepreneurs. We know how to lead digital transformation. For your own sake and benefits.
INNOVATION
Are you happy with your current offerings and business? Do you think they are «good enough» to guarantee success in the future? Or are you looking for new ways and innovations? We can help. We can help to develop your next ambitious innovation.
DIGITAL PROJECTS
Do you have a digital project like an App, a website, a Platform, a Marketplace or a Social service? Are you struggling with digital project management? Planning, Execution and Development are what matters, and we do it with passion, precision and success. We have the experience to get things done.
RESEARCH & DEVELOPMENT
Do you have ideas that need more data, more research, more experiments? We have been devoting +20% of our activity to R&D. We work with experts and scientists from different fields. We have accumulated deep thinking and deep knowledge. And we know how to find more. Get a try.
NOVAMINT
We make your way!
We are Entrepreneurs and we do it better!
We are a team of experienced entrepreneurs. We are mobile and digital experts, sharing a passion for innovation. We develop new customer usages, new technologies and new business models. We have achieved successfully 500+ projects. Our values are: hard work, deep knowledge, team spirit and dedication to our clients. Experience the Entrepreneur Way. Just contact us.
Entrepreneurs

We say YES to your projects as we know what it takes to get things done. We find and build the solution.

INNOVATIVE

We are creative and innovative. Our solutions combine new usages, new technologies, and new business models.

TECHNOLOGY ARCHITECTS

We are Architects of your IT & Projects. We plan, design, and develop your innovations.

USERs & UX-centric

We are people-centric, listening to market and data to deliver strong execution.
OUR TEAM
Real Digital Entrepreneurs Ready for Action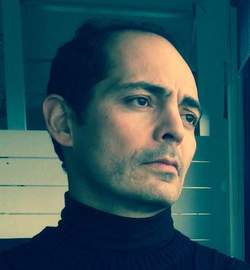 I am a digital Entrepreneur, leader, innovator, and architect/strategist. I'm expert in business building, developing and shipping products, sales and deal-making. I have a unique ability to get the big picture in complex environments and to manage multi-disciplinary projects.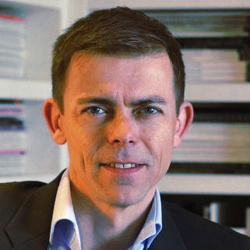 FRANCOIS CLEMENCEAU
Partner
I am an International Business Developer with over 22 years of experience in marketing, sales and alliances, working for start-up and larger organizations. I have acquired a solid expertise in the field of software solutions, digital content and mobile applications.
I am an Entrepreneur with both technical and sales background. I have significant experience in product development, from idea shaking to team building, contract negotiation and roll out. I enjoy working in international, fast-paced and innovative environments.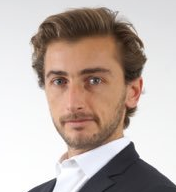 BERTRAND DEZARD
I'm a French entrepreneur with extensive experience in payment, KYC and blockchain industries. Based in London, I'm helping startups and fin-tech companies to develop their presence on both sides of the channel and even further.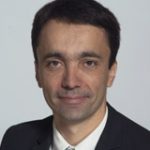 Co-founder, CTO, Airweb. Ville de Saint-Cloud, École Polytechnique Paris, Telecom Paris
Ready to talk about your project with us?
Get in touch
Please use the form below to send us more information about your project